Mutual Circle CC
Mutual's successful 2008/9 season
At the Birmingham and District Chess League AGM, held at the South Birmingham club on 11 June 2009, various trophies were awarded to clubs and individuals who had triumphed in the season just ended.
After a long period of 'trophy drout' some of Mutual's teams and individuals were quite clearly proud to have rediscovered their winning ways.
Presentation of all the trophies was made by the President, Brian Whitehouse. In the background is Keith Ingram, assistant to the Hon Gen Secretary and responsible for trophies.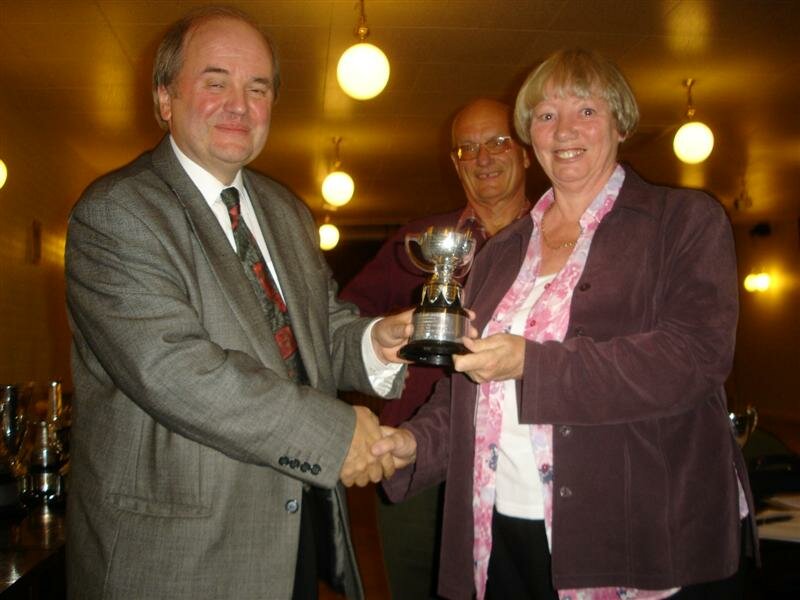 Captain, Sheila Robinson receiving the division 4 Runner-up award on behalf of the promoted Mutual team.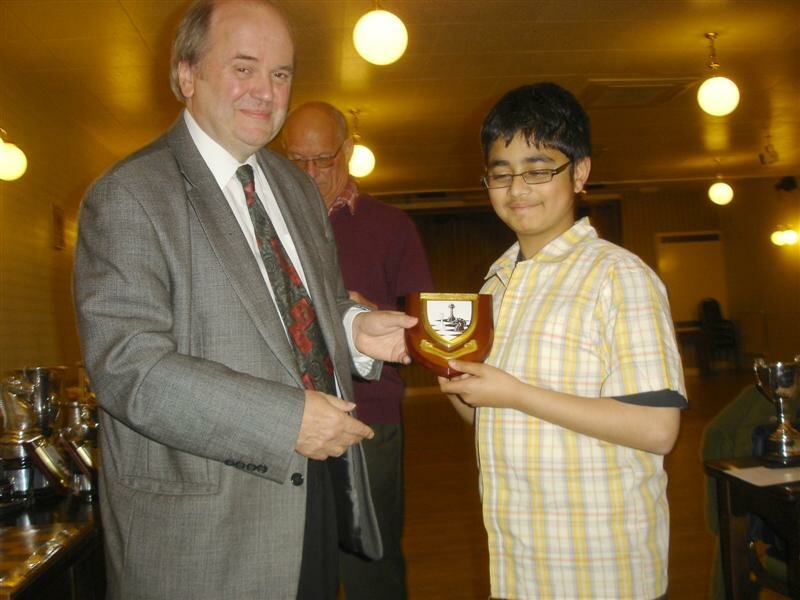 Shakeel Choudhury, our youngest member, proudly accepts his Division 5 Individual Runner-up Award.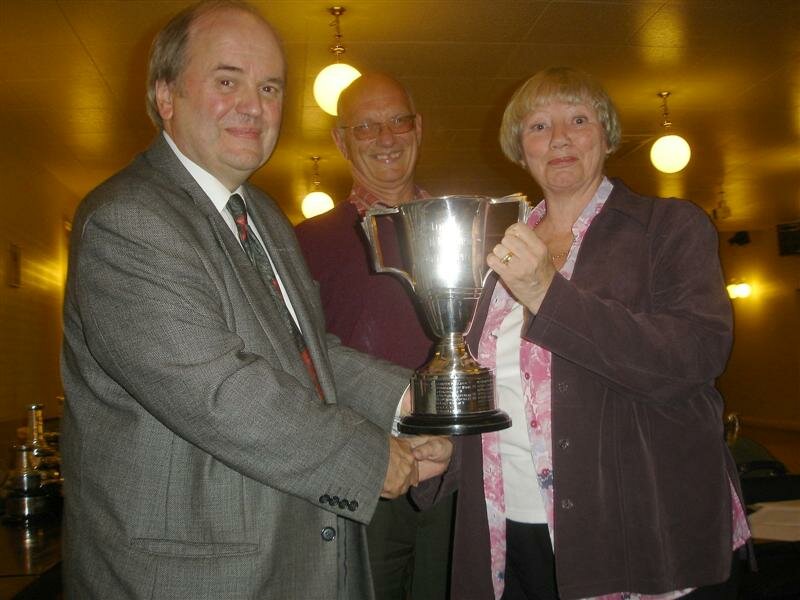 Sheila Robinson steps up to receive yet another Award - this time the Townshend Trophy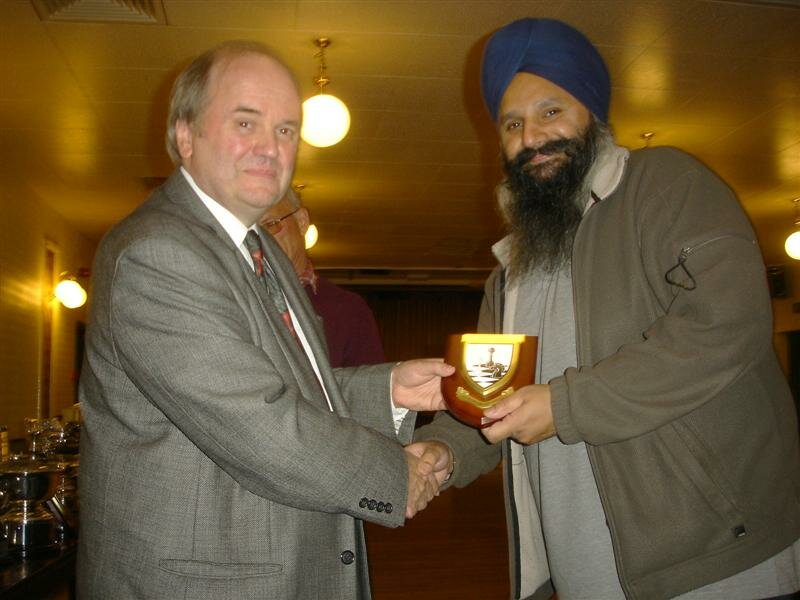 Satnam Singh takes the Award for Division 4 Individual Runner up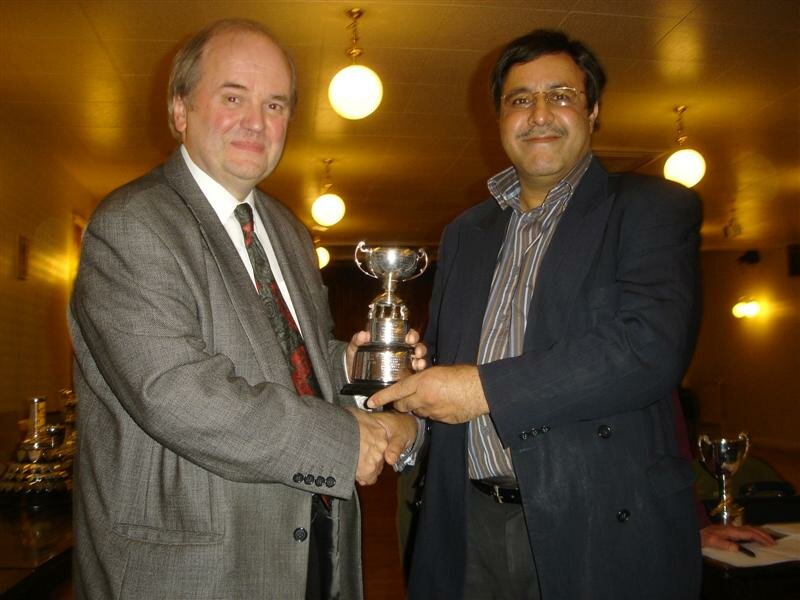 Joe Iqbal accepts the Runner-up Trophy on behalf of Mutual's promoted Division 3 team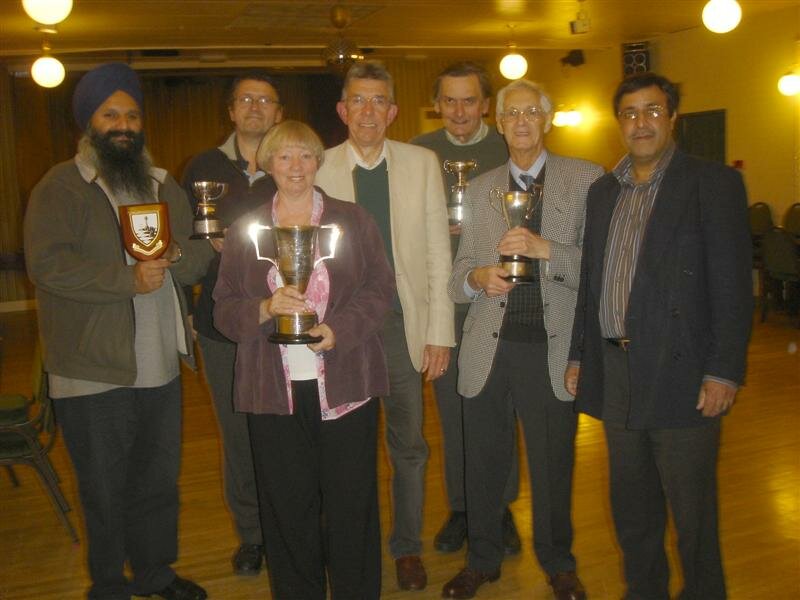 Celebrating a Season of Success!